Sapporo Kokusai Ski Resort

Sapporo Kokusai ski area is a snow magnet. Ideally located in the mountains to the south east of the port city of Otaru, and only 25 minutes drive from Jozankei hot spring resort, Kokusai consistently averages more snow than any of the resorts in the Niseko area. With a base elevation of 630m, and a location which catches snow in abundance from storm systems out of the north and west, the winter season at Kokusai is a long one, with the mountain typically opening in mid November and closing around Golden week.
Kokusai also attracts a large number of Sapporo and Otaru locals, who are drawn by the consistently good snow conditions, easy access (about an hour's drive from Sapporo), excellent lift and base facilities and the well-maintained park and pipe. Don't be put off, however, if you see a chocka-block car park and lots of young snow hounds milling around, most stick to the groomed runs and park/pipe (and the cafe?). It's not unusual on a busy day to duck into the trees and have deep, light, untouched pow waiting for you and your crew. The tree runs at Kokusai are fun, with interesting tree and gully features and some steepish sections. If you spend the time exploring through the trees, you're sure to find lots of playful lines and plenty of hidden nuggets to keep your powder perma-smile firmly in place.
On the other hand, if park is your thing, Kokusai is one of the better spots in Hokkaido to hone your skills, or check out some of the local rippers. And while you're attempting to perfect your backside 3 on the tabletop or slaying the array of rails on offer, don't forget that the Kokusai park is the perfect spot to check out the latest snow fashion and equipment. If you're into 'The scene', then this is the spot for you. Just don't be caught on last season's board.
For those with the right equipment, the know-how, and the motivation, the ridge lines leading up from the Kokusai car park offer some relatively easy and short hikes for amazing and varied powder lines, at a pitch considerably steeper than anything within the ski area boundaries. In fact, it wasn't until about the tenth time I went to the ski area that I actually rode a chairlift. Just another stash of goodness out there in the Hokkaido backcountry only a short walk from the road. Happy hunting!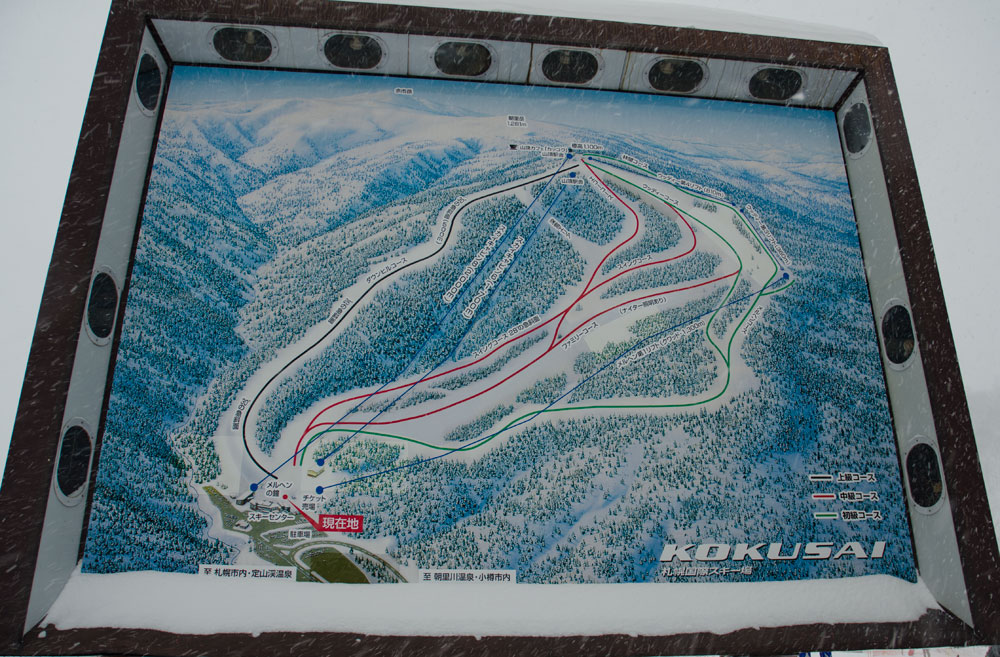 Written by:
Toby
Toby Washer
Toby has lead cycling and mountain trips in NZ, Malaysia, Vietnam and Japan and has been working as a guide for Black Diamond Tours for the past 3 years.