Snowmobiling in Niseko

Niseko is rapdily becoming world famous as a ski Japan destination. The epic deep and dry Niseko powder is the main drawcard for skiers and snowboarders from all over the world. While skiing is the primary activity for most visitors, even the most avid skier needs a day-off to relax those tired legs. So what alternatives to skiing in Niseko exist? Relaxing at a hotspring (onsen) is the first answer any local will give you to that question. Of course this is a great idea, but if you are looking for something a little more exciting then I would suggest you give snowmobiling a try.
My first experience on a snowmobile was a few years back during a winter trip to eastern Hokkaido to see the ice-floes. For 500yen we could do one lap of a giant oval circuit laid out on a frozen lake. The 250cc snowmobiles were old and beat-up. I thought, this is going to be a tame ride. The operating instructions were pretty simple, you have a thumb accelator on one side and a brake on the other. The sleds were actually surprising really fast on the flat surface and the lap was over in what seemed a few seconds. Needless to say it was fun and I was hooked.
My first chance to go snowmobiling in Niseko was when I worked for Niseko Powder Holidays. They offer a snowmobile tour during the winter. The tours take place on the otherside of Mt Youtei on a giant farm in Makkari. The tour is operated by a bunch of local Japanese farmers. One of the perks of the job was I often got to go on this tour. Once again the sleds are slightly older 250cc machines, but I have managed to get one of them up to 90km/h. The tour begins with a warm up in a huge field then proceeds through a forest course then out into some more fields. The best time to go is after a fresh dump of powder. There are plenty of chances to open up the throttle and if you are lucky enough to get a clear day the views of Mt Youtei looking back towards the Hirafu ski area are truly breathtaking. If you have never been on a snowmobile before I would recommend a tour of this kind.
My first chance to do some back country snowmobiling in Niseko was with Clayton from Black Diamond Lodge. We took our snowboards with us looking for some new terrain to drop, but ended up shredding the back country powder on the sleds instead. Back country snowmobiling is another world. The bigger engines and longer tracks on the snowmobiles took us over some crazy terrain.The powder was over waist deep and we got lots of face shots. It's a lot of fun and a workout as well. More than once did we have to dig out one of the snowmobiles. If you ever get the chance to go back country snowmobiling in Niseko, definitely go for it!
Niseko is reknown for its powder skiing but if you are looking for an alternative for the day, I would recommend going snowmobiling. There are many options in Niseko ranging from tours to suit the whole family to the more extreme back country tours. Remember to dress warmly and don't forget to take your camera as you are gauranteed to have a fun day out.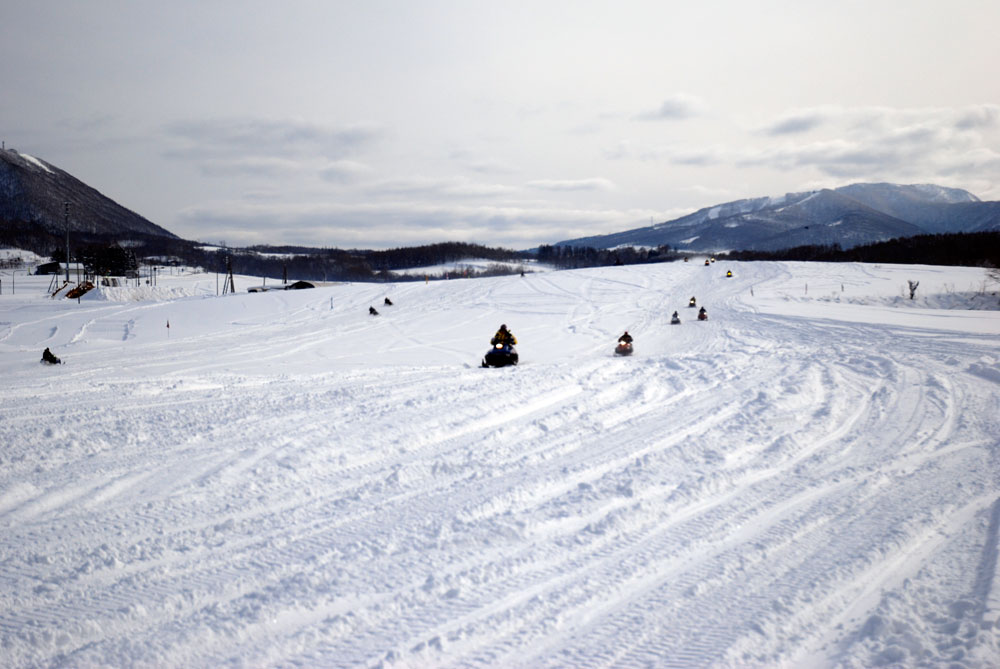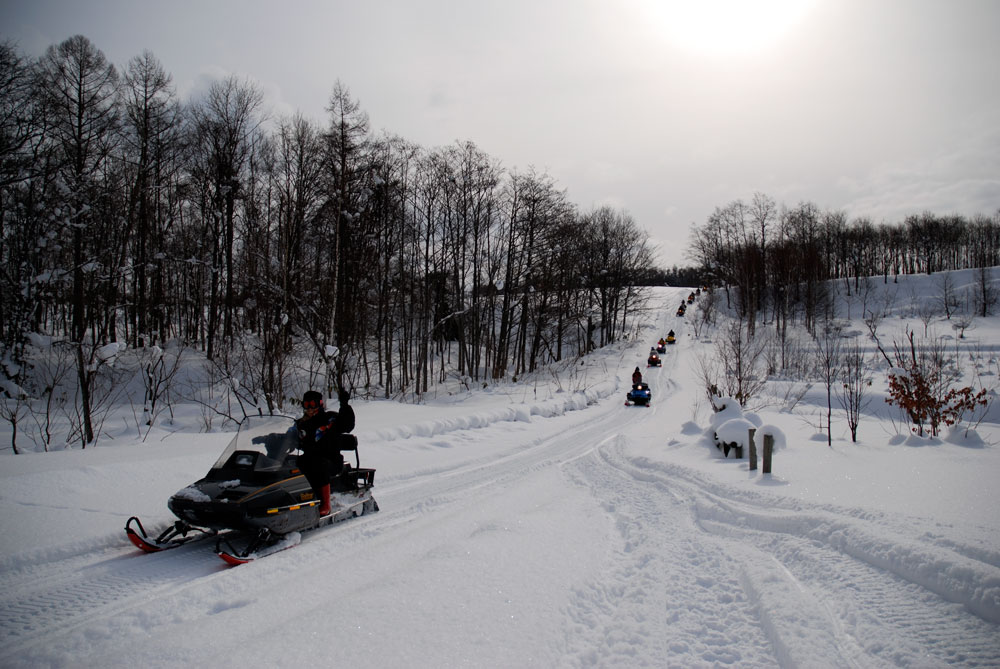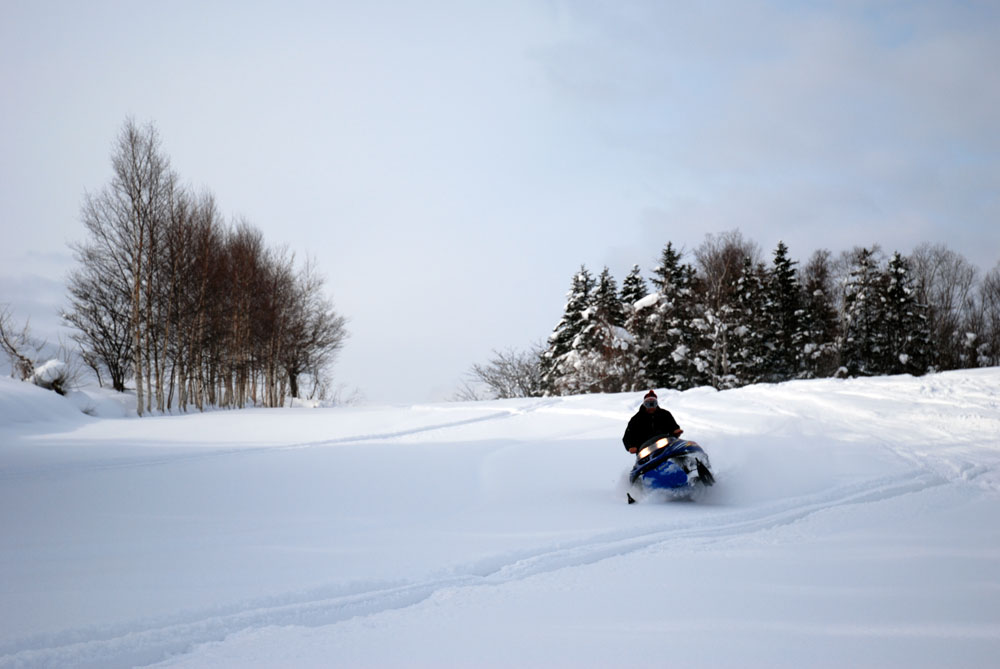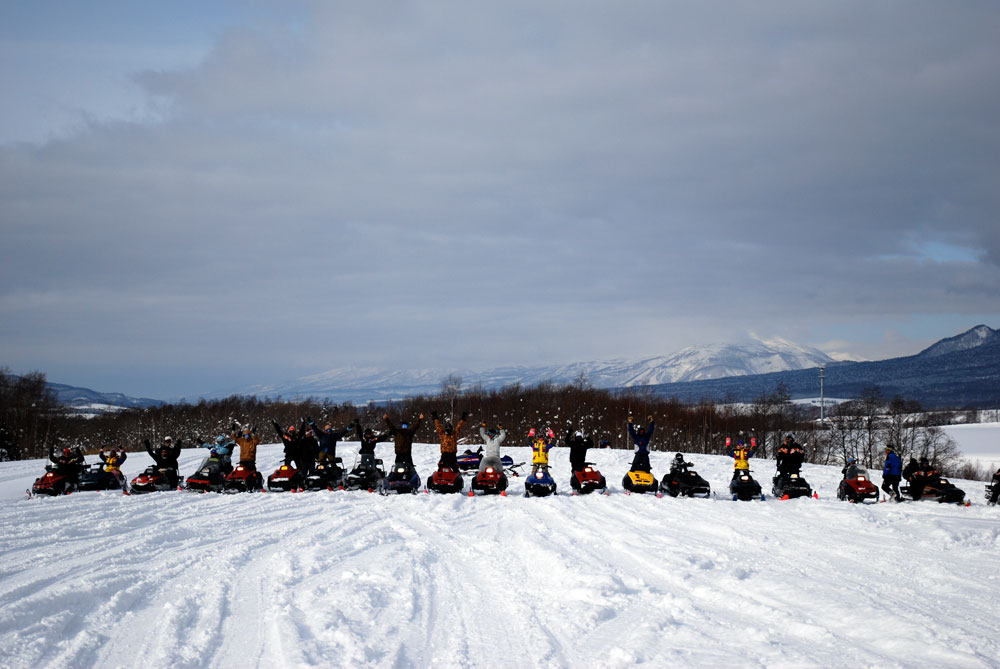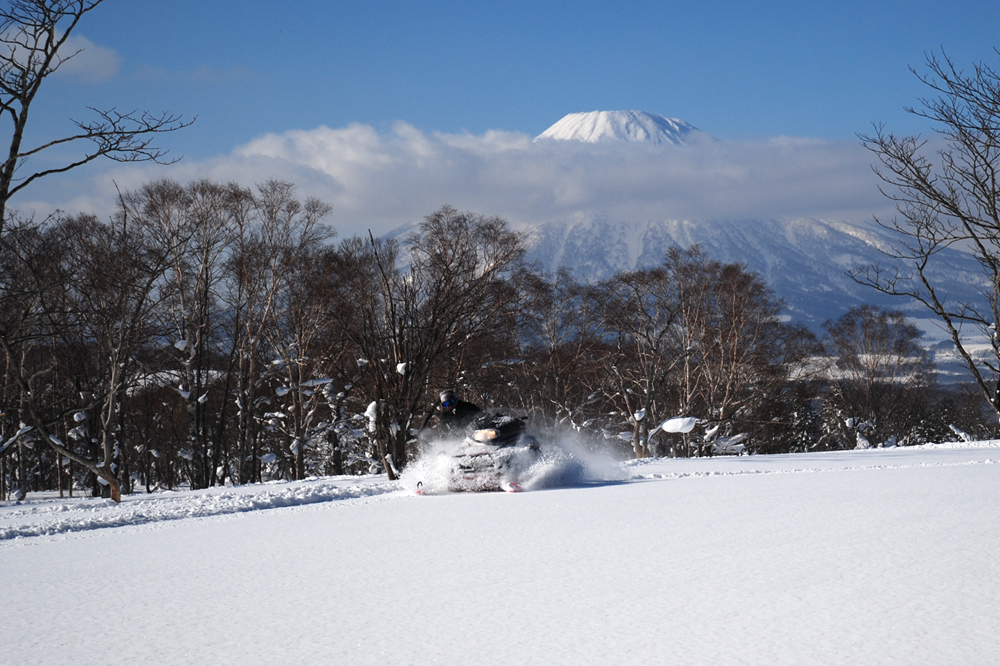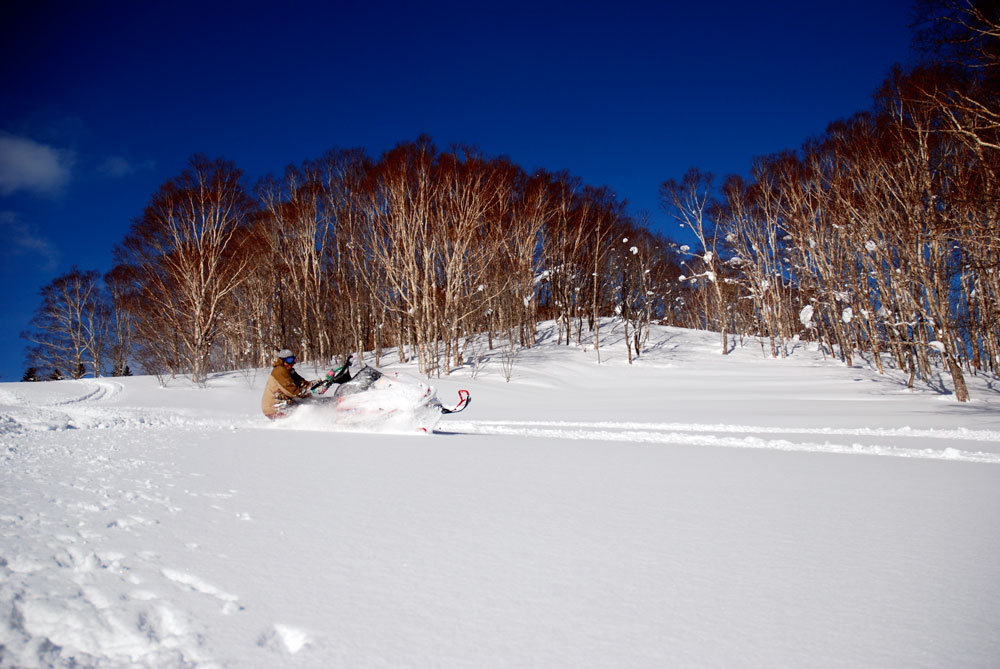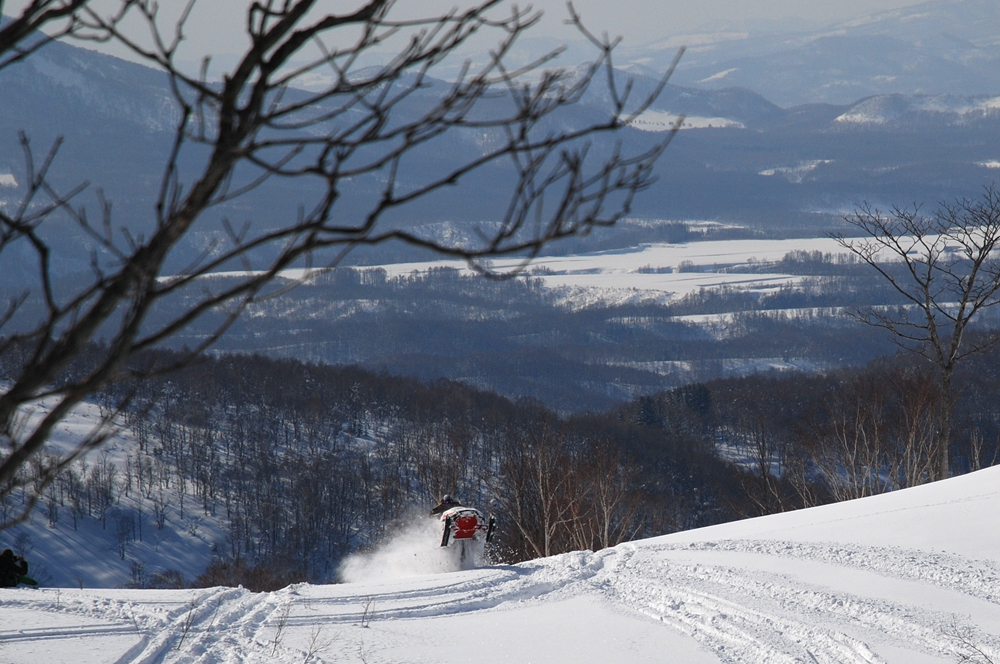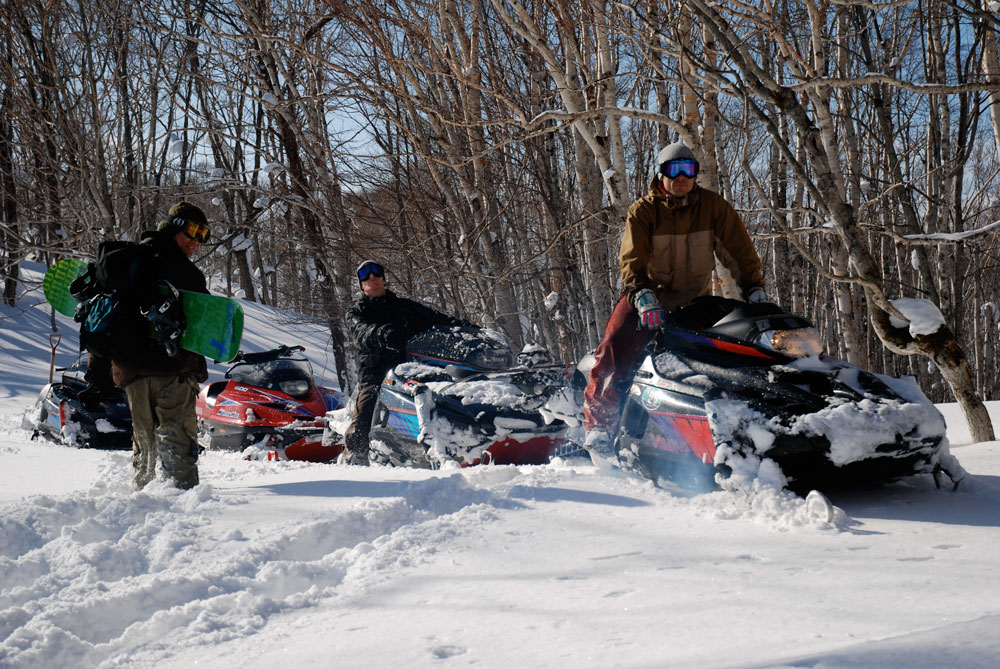 Written by:
Perrin
Perrin Chalke
Perrin has lived in Japan for over 10 years, most of his time in Sapporo. He currently works at Holiday Niseko, a local company specializing in accommodation ski packages and great service.